Religious Sect Of Harrisburg | United States | ISKCON OF HARRISBURG
Hindu temple at 6200 Bedford St, Harrisburg, PA 17111
| ISKCON OF HARRISBURG
---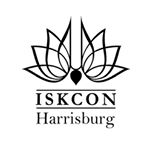 Hare Krishna Temple contacts
Hare Krishna Temple rating
★ ★ ★ ★ ★ (2 reviews)
How would you rate Hare Krishna Temple?
☆
☆
☆
☆
☆
Vacancy Hare Krishna Temple (jobs):
Coming soon
Advertisement
Hare Krishna Temple photos
Make a Donation to help this Hindu temple website!
Your donation will help further our mission to share information about Hare Krishna Temple on site alluschurches.com and add services for the Hindu temple. Your donation will also help humanitarian services and coronavirus pandemic aid.

Last reviews about Hare Krishna Temple
in Harrisburg, PA
Add your review. Your feedback helps to get feedback and an honest opinion about the Hare Krishna Temple.
Thanks to the reviews, people get the knowledge of mistakes or warmth and delight of gratitude.
★ ★ ★ ★ ★

It is a new temple currently having every Sunday spiritual program. The Program consists of Bhajans/ Kirtans, spiritual discourse, Q&A, aarti, and sumptuous Prasadam.
Address: 6200 Bedford Street, Harrisburg, PA 17111
serviced time: Every Sunday 4:00PM t0 7:00PM

Added January 26, 2017 by Sanjay K. Sahai ! wifi - sahai-guest/ URWelcome

★ ★ ★ ★ ★

Come join us Every Sunday from 4pm to 6pm for enlightening evening. We have Mantra Meditation, discourse on Bhagvat Gita and much more.
In a nutshell Chant.... Dance.....and be Happy.

Program is open to all and Enjoy dinner feast at the end.

Added August 22, 2016 by Nivrutti Kendre
How would you rate Hare Krishna Temple?
☆
☆
☆
☆
☆
Hare Krishna Temple website info
Website address: iohu.org
Website title: Religious Sect Of Harrisburg | United States | ISKCON OF HARRISBURG
Website description: | ISKCON OF HARRISBURG